About me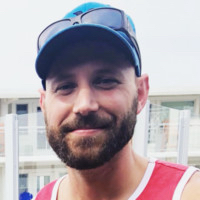 My name's Chris and I have been developing web and mobile apps for 10+ years. I'm passionate in what i do and strive for the best. In my spare time I'm an avid musician.
Freelancer
I aspire to be my own boss.
Developer
Specialty is Cross-Platform development.
Designer
Have an obsession for great UX + UI.
My experience
Senior AngularJS Dev @ Kronos

July, 2015 - Present

Currently developing Cordova-based AngularJS apps.
Senior AngularJS Dev @ Schneider Electric

May 2014 - July 2015 (1 year, 2 Months)

Developed AngularJS apps in the IoT (Internet Of Things) space integrating your smart phone with your home appliances.
Editor @ Packtpub

Sept 2013

Editor on the book Phonegap 3 - Beginners Guide.
Trainer @ Ledet Training

2011 - 2013

Travelled the country to conduct training classes on Phonegap, HTML5 and responsive web design for Ledet Training.
Web App Dev @ Dynamics Research Corp.

Sept 2002 - May 2014 (12 years)

Developed in-house applications to replace several 3rd party applications.
Development Skills
AngularJS/jQuery/JavaScript
HTML5/CSS3
Oracle/MySQL/SQL Server
Node.JS
UX/UI
Technology stack
AngularJS / Ionic
HTML5 / Bootstrap
CSS3 / LESS / SASS
Cordova / Phonegap / Android / iOS
JavaScript / jQuery
Grunt / Gulp
Flex / Actionscript / AIR
Node.js
MySQL
NoSQL / MongoDB
Oracle / SQL Server
Coldfusion
REST APIs
IIS / Apache
Raspberry Pi / Tessel
Bluetooth LE
Beacon Technology
GPS / Location Services
Data Visualization
Dashboards
Reporting
Statistics + Usage
Design is not just what it looks like and feels like. Design is how it works.
~ Steve Jobs
My projects
---
Breakdown and descriptions of projects is coming soon...
Employee Training Tracker
Jen Couture, Hair Stylist
Employee Training Tracker
Jen Couture, Hair Stylist
Recent posts
Android Apps
New app for Android - Macro Tracker
by Chris, 09/05/2017
I finally got around to publishing an app for Android that i have been working on.
Read more
Contact me
---
Feel free to drop me a line. I'm open to any and all requests for work.
Please fill out all form fields.